2014 saw the 97th NHL season completed, and the 2013-14 season culminated with Los Angeles Kings winning the Stanley Cup. It was a season that was also notable for realignment, following the Atlanta Thrashers franchise relocation to Canada in the shape of the Winnipeg Jets, and sides from Detroit and Columbus moving east.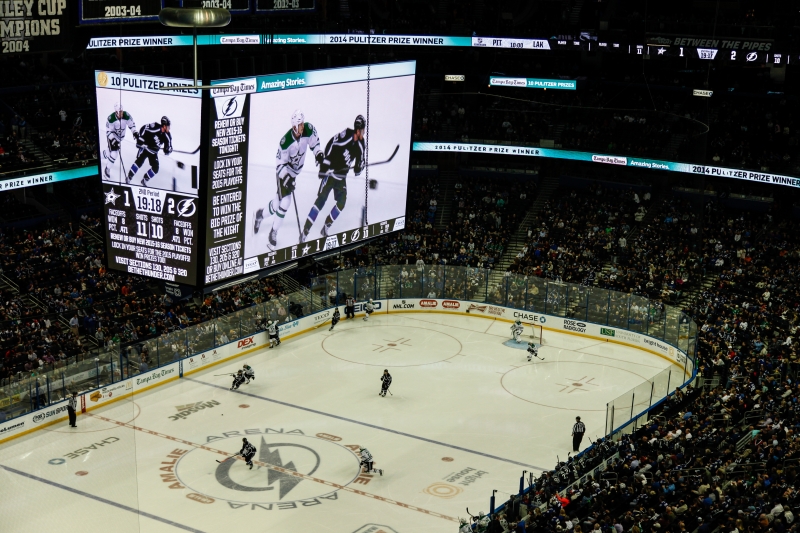 Realignment For 2013-14
For the 2013-14 season there were two conferences and four divisions, though four conferences had been proposed earlier. The Eastern Conference was made up of eight teams each in two different divisions (16 teams in all), and the slightly smaller Western Conference was to have two divisions of seven teams each. The playoffs were also changed for this season, with two wild cards from both conferences joining the top three in the four divisions to make up 16 teams in total.
Rule Changes
A number of rule changes were introduced for 2013-14, including inexperienced players having to wear visors (this rule applied to players who had played under 25 games). There were minor adjustments to the base of the goal frame, and there were new guidelines concerning the pads of goaltenders. Penalties were also introduced for players with an untidy appearance, i.e. jerseys not being tucked in properly.
Trophy Winners And Awards
Los Angeles Kings beat New York Rangers in the 2014 Stanley Cup final, and the Boston Bruins lifted the Presidents Trophy in the regular season. Also in the regular season, Sidney Crosby of the Pittsburgh Penguins was the top scorer and was named most valuable player. Justin Williams of the Los Angeles Kings was named the most valuable player in the playoffs.